This week our school will host a book discussion on the New Moon (Twilight Sequal)  just before the release of the movie! We are planning trivia, a jeopardy game, and musical chairs of sorts, as well as discussing the plot, predicting the movie and what might not make the cut, and favorite characters. We have life-sized cutouts of Edward and Jacob, a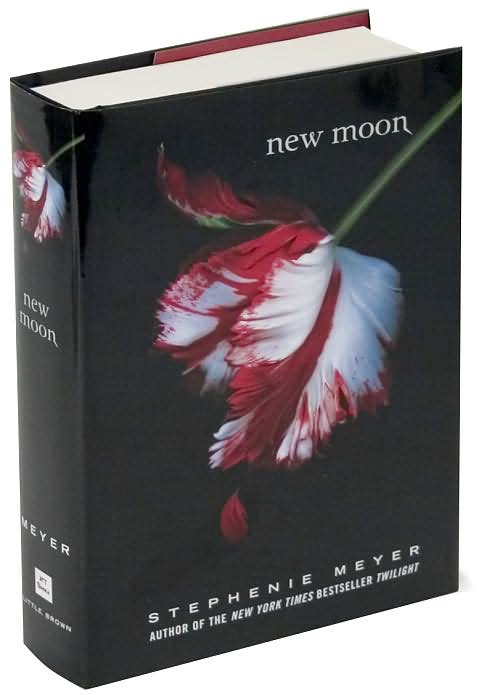 nd plan to let students have a photo made with them too. Oh let's not forget the food and fun.
Today I made a New Moon quotes quiz using Google Forms, and it actually self checks. Shirly Smith shared on facebook today the directions for making quizzes that self check, and so we are ready for our kids to come in Thursday after school, immediately take their quiz, and then as a group go through the correct answers using either a cellphone poll or a polldaddy web poll. Those with all correct answers from the quiz are entered into drawings for prizes! Prizes include posters, books, movie tickets, a movie soundtrack CD, and more.
We are EXCITED!
Images:
Wallpaper_KeyArt_1280x1024.jpg
http://www.twilightthemovie.com/
Wallpaper Downloads
New Moon by Stephanie Meyer; Hardcover
Barnes & Noble
Book Image