Congratulations to my district for bringing in a forward minded visionary as our Superintendent of Education. The last two days I was lucky enough to participate in school leadership professional development, and heard our leader, Dr. Elsberry, talk about embracing 21st Century Skillls in our instruction, and even name drop! She talked about George Lucas, Alan November, Phillip Schlechty, and Dan Pink today, among others. But these center on thinking about education in terms of 21st century learning and have a tendency to GRAB my attention, being well known in the networking circles that I hang around.
A Book Study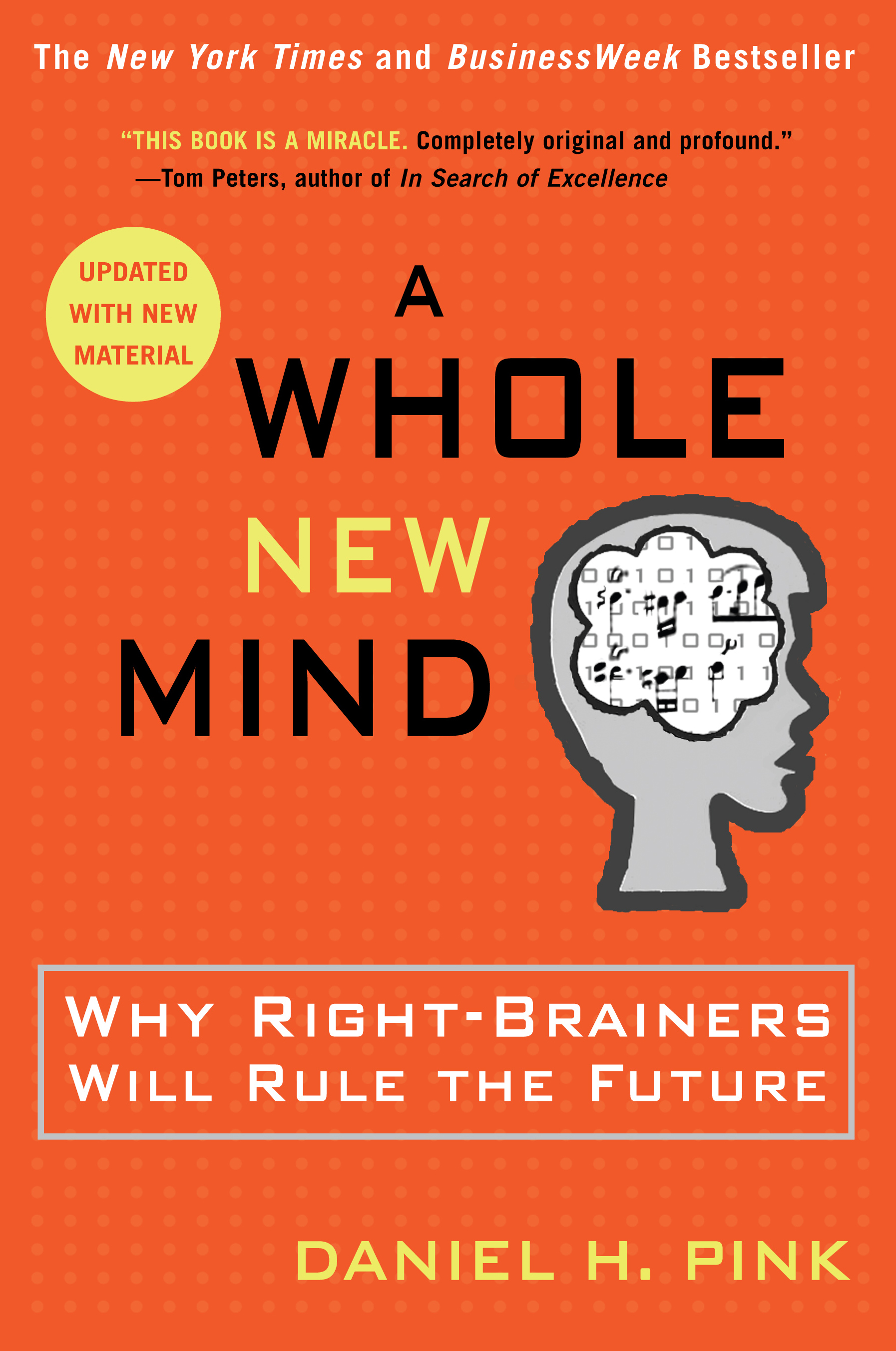 Today's activities focused on the district book study of Dan Pink's A Whole New Mind, and I was able to share with my superintendent (at my principal's prodding) about the exciting book study I had participated in back In January and February with Karl Fisch's school's ninth graders. I actually live blogged with the classes on the chapters that cover "play" and "meaning." (Also here) I also was invited to a virtual visit when Dan Pink was skyped in to interact with the students at the end of the book study, actually answering questions posed by the kids. It really was an exciting and surreal event, and very memorable. I feel lucky that I was invited, as it was roughly two dozen adults truly international in flavor that participated. Why were we selected? Because we network with Karl, and so he extended the invitation to the members of his personal learning network. SO COOL.
Connections
I also got to share with Dr. Elsberry our connection through a former virtual–but now real life– friend. Kitty Forbus works in Dr. Ellsberry's former district as a teacher librarian at an elementary school. She and I met first from a listserv for National Board candidates, and then developed an online friendship. We traded ideas and tips, and I introduced Kitty to blogging, Skype, and using other web 2.0 tools. She took off after encouragement from me, and we have connected
frequently over the last three years mostly in virtual spaces. (Doesn't that sound surreal?) Anyway Kitty told me well before the district announced it that her superintindent was in the running for our leadership position, and that her distirct was devastated at the thought of losing Elsberry. When I heard that Elsberry was a finalist, I told my principal what I knew about her through Kitty, and predicted she would get the job. My fiend was very sad to learn of Elsberry's hire in my district. Today as talked about my previous book study, I also shared about our connection through a common friend, Kitty, who I met for the first time face to face this summer at NECC.
Another connection we had deals with my former district. As we talked about the Dan Pink book, I shared with her that she was speaking my language when she talked about Dan Pink, Alan November, and Phil Schlechty. I shared about formerly being in district that used the Schlechty model, and she asked where. She knew Randy Bridges, my former superintendent, allowing us another connection. We both laughed about how the today's times and tools have certainly made it a small world. She confessed she wasn't as up on 21st century tools as she wanted to be, but frequently throughout the two days of professional development, she modeled for the leaders of our district an embracing of a new way of thinking by utilizing video clips, podcasts, handheld remotes to engage the audience, and conducting a book study of Pink's book. If she had not confessed that some of these things were new to her, I would have never guessed.
The Reward–>A Vision
It is very rewarding to see the embracing of forward thinking from the top down, and I was glad for once to feel at a local level that I was in my element and not alone in my "thinking outside the box." The two days of activities included other ideas and topics, but the ones I've touched on here tonight are the ones that have me pumped. The vision that was being cast today was almost tangible. I feel exciting times are in store for my district. It is a great time to be a educator.