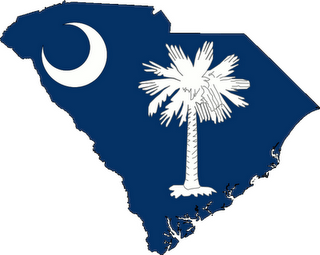 In South Carolina, teachers are annually assessed based on a "goals-based evaluation" (GBE) that we as teachers work with an assigned administrer to plan and implement as our own method of growing in our profession.  It's kind of cool if you think about–innovative and definitely a think out of the box approach to assessing educators, ensuring they are continuing to learn and enhance their skills as a teacher.  By allowing teachers to actually have a say allows them to choose topics they identify as a need or an interest to grow professionally.
What makes a GBE?
Sometimes districts in my state prescribe the GBE as it aligns with district initiatives (i.e. every classroom is getting a promethean board, so every classroom tacher has to participate in district training.) But often the educator is allowed to plan their own GBE to be approved by the assessing administrator.
Last year's GBE: One Tool at a Time
Last school year, my co-librarian and I pitched for our annual GBE to lead six professional development sessions called "One Tool at a Time" patterned after the ISTE SIGMS professional development webinar series. We each chose a tool to address in these sessions, making it really twelve tools to introduce and give hands on practice with our teachers. Teachers could choose this as their own GBE as well. Overall it was well received, and teachers have asked that we continue our version of One Tool at a Time. (Thanks ISTE SIGMS for the excellent idea!!) My co-librarian and I have reflected on what worked and what didn't. If we return to this concept for the 2012-2013 school year, we are not approaching it as a GBE (unless this is actually demanded–it's negotiable). Instead, we want to offer it as a way for teachers to accrue recertification points, which is a whole different ball game, and a way for a teacher to work towards renewing their teaching license through certificate renewal points.  We both feel if there are recertification points tied to attending and interacting, more will come. Too often this past year we had teachers just get too busy to attend the GBE sessions. It wasn't lack of interest, but rather something that just got bumped off a busy schedule. Our only requirement was they attend four out of six sessions. So we are still reconsidering how to offer the valued program, but under different guidelines. Stay tuned for an update.
So what is my GBE Idea for the upcoming school year?
ISTE's annual conference records and makes sessions available after conference in a "video-on-demand" platform via the conference website. One can find a variety of content, including keynotes, spotlight sessions, and special interest groups recommendations. I went through a pulled them into a google doc primarily so I had a one stop shop to find and partake of the offerings, especially in light of my choice this year to attend the American Library Association's Annual Conference held in Anaheim, CA. As I realized the quantity of diverse sessions available, and after watching two, I realized these are definitely worth sharing. Remembering how we approached One Tool at a Time last year, I had the seed for an idea. I would pitch this google doc (as a website) to my teachers, and see if any want to sign on for watching and
discussing video selections in a collegial conversation. It would run much like the administrator endorsed GBE last year, where teachers selected to read professional articles provided by administration, and then come together as a group to discuss them. I haven't decided if I should ask teachers to choose their own of the entire set, choose one form a smaller set, or assign one to be discussed. I would rather have the freedom of everyone choosing their own based on their interests, and then come back to the group to share their ah-ha moments and how what they viewed may impact their classroom practice. I also have to consider my own learning and how it will manifest into my instructional approaches to. I really think we can learn a great deal by viewing and then discussing these in a collegial conversation.  (Now that I think about it, this could be applied to K12 Online Conference offerings too.)
Professional Development-Video on Demand Style, compliments of ISTE 2012
Here are the video sessions, complete with a description. (Also check here if the embedded table is not showing up.) I probably need to provide an explanation of some terminology (like BYOD, spotlight, etc.) What I really need from my readers is a catchy title.  HELP!!??