Recent developments, the Teacher Librarian Cafe Elluminate last night, and yes, the AASL name change have my emotions so stirred I cannot think straight.  Even at supper tonight my husband and I debated on who was being harder hit, the media specialists with the discovery that our President and congress see little value in our programs, or the teachers that rumors say will be losing their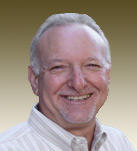 positions at the end of the school year.
So many of us exchanged thoughts and ideas today regarding what has us up in arms of late, and something Mike Eisenberg shared today with this network of friends and colleagues really struck me. I feel so lucky to be connected to such a group!  I share it with permission below:
Regarding brand:

No, I cannot agree with School Librarian. To me, it's retro – conjuring black and white images of stereotypical 1950s librarians. At the very least, let's use teacher-librarian. Teacher-librarian emphasizes that we are educators – along with classroom teachers, special education teachers, technology teachers and others. That's the term used in Canada and Australia. Here in Washington State, it's the term written into educational code. I urge AASL to reconsider their decision. Yes – let's move away from the 60's – away from library media specialist or media specialist. But, let's go forward, not backward.

Also, please remember the audience – it's school boards and administrators and other teachers and students and community. It's not us! It's not how WE feel. This is how we are perceived by others.

Regarding the program – we've discussed this at length in the Northwest – with major input from the 3 Moms. We now agree on Library Information and Technology Program – the LIT Program. It's a bit of a mouthful, but it captures key terms – library, information, technology. Yes, it is somewhat redundant to include all these terms, but politically and brand-wise it makes sense.

I know that there are strong feelings throughout the field on all of this. But I assure you – BRAND MAKES A DIFFERENCE. Returning to "school librarian" and "school library" gets us nowhere. "Teacher-librarian" can help a little because no one can say it and not realize that teacher-librarians are educators and not caretakers of rooms and books. "Library Information and Technology Program" can help a lot because it defines the scope of our responsibilities and links us to key, central, essential elements of 21st Century Education.

I plead with everyone – especially the AASL leadership PLEASE ACCEPT THIS PROPOSAL. I think it would be impossible right now to reach consensus on an entirely new title for the professional. So, the choice is really between "school librarian" and "teacher-librarian."  School librarian? Been there, done that. Teacher-librarian? We haven't really given that brand a concerted, nationwide try – shouting it from the rooftops. As for the program, accept a new term that does capture and stake out  the breadth of what we do – library information and technology.

I truly fear for the future of the field. Like newspapers and bookstores, I think we are truly endangered. THERE IS A CRISIS. It seems that we lose positions every day. I think it is crucially important if we have any hope of stopping the erosion of cuts in positions across the country that we need to take these 2 steps now!

Teacher-librarian. Library Information and Technology Program.

I've worked in and for this field for almost 40 years. I think most of you know how hard I have worked on the ground in individual schools, districts, in states, and on the national level.  I put every ounce of my reputation on the line for this plea. Even if you don't fully agree with me, but you respect my efforts and work over the years, please give this a chance.

Thanks for listening,

Mike

p.s. – and the tag line,  mission statement is clear – "to ensure that students are effective user and producers of information and ideas."  There is no mission more powerful than this.

***************************************************************

Mike Eisenberg

Dean Emeritus and Professor

The Information School of the University of Washington

Box 352840
Mary Gates Hall, Suite 370
Seattle, WA 98195-2840

Phone: (206) 616-1152

http://www.ischool.washington.edu/mbe

***************************************************************
Wow. Can't you just feel his passion in that?  I too feel we NEED the "teacher" brand in our title to make our congress and President take us seriously. Mike is right. When they think school library and school librarian, they remember what it was like 40+ years ago when they were in school. They have not experienced the library of today.
Introductory Webinar focus  – TL Cafe discusses the "name"
Last night in the TL Virtual Cafe, there were some very animated discussions centered on the title issue as well as the national budget eliminating school libraries.  The TL Virtual Cafe is going to happen every first Monday of the month, so stay tuned to see what the next topic is and how to access it. There were over 86 particpants last night alone! Checkout the resources provided to us from our special guest Mike Eisenberg.
And so, I leave you with the question–>What's in a name?
Our brand, our livelihood, I daresay.  Call your congressman TODAY. Claim yourself as a TEACHER Librarian, and ask them to rethink cutting our budgets. End that call (or letter) with our clear mission:
"to ensure that students are effective user and producers of information and ideas." (quoting Mike Eisenberg)
Photo Source: Michael Eisenberg
http://faculty.washington.edu/mbe/