Leslie Edwards (author the WebFooted BookLady) of  of North Vancouver, BC shared her stack of books on Twitter a bit ago, and I was amused since I have a stack to read as well. Wonder how many other educators brought home (or already had at home) a stack of reads for the break?  Here's mine.
Tell me what you have to read on your to do list? Why is it there?
Mine:
Christmas with Paula Deen by Paula Deen
Okay I confess, I guess deep down inside I want to weigh 250lbs or more, because the meals prepared on her show on the Food Network all call for at least a half a stick of real butter.  But some of the dishes in the book look spectacular, so I brought it home to maybe test some of them out–not that I'm any wonder in the kitchen.  My husband and I truly are collaborative cooks, and we are fixing Paula Deen's Macaroni and Cheese Crockpot soup tomorrow, not because its any different from regular mac n cheese, but becasue everytime I fix some, it's hopelessly soup and a failure (my mom would be so disappointed.)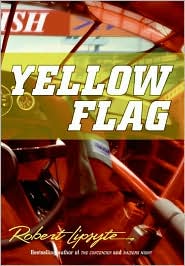 Yellow Flag by Robert Lipsyte
When Kyle reluctantly succumbs to family pressure and replaces his injured brother in the family racecar, he struggles to keep up with his trumpet playing while deciding how he can continue playing with the brass quintet and headlining as a Nascar driver. (copied from SCASL.net SCYABA ppt.) Okay so I'm not into racing, but its one of the nominees I should be promoting this year.I hope to be pleasantly surprised.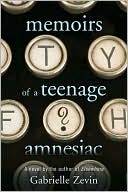 Memoirs of a Teenage Amnesiac by Gabrielle Zevin
After a fall Naomi realizes she has lost her memory. While her best friend, Will, helps her fill in the missing pages, she finds herself reassessing every aspect of her life. (copied from SCASL.net SCYABA ppt.) This reminds me of The Adoration of Jenna Fox, and that character also had memory issues, but for a whole different reason.  I'm looking forward to finishing this one–I started it a month or so ago, but got too busy to finish it so took it back.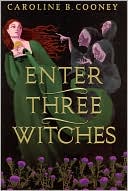 Enter Three Witches by Caroline B. Cooney
When her father betrays the Scottish king and is hung as a traitor, Lady Mary loses her only true protector and is locked away in the tower by the powerful and deadly Lord and Lady Macbeth.(copied from SCASL.net SCYABA ppt.) With the interest in vampires and such withour readers, I thought maybe I could breath some life on this title. Setting is medieval in style, so I've started it and find I'm liking it, though I'm not sure it will appeal to the Twilight series diehard fans.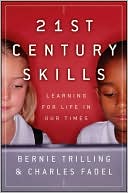 21st Century Skills by Bernie Trillane & Charles Fadel – Got this title at the SLJ Leaadership Summit this past Otcober in Washington, DC. I just have not had time to read it.  It promises to be an engaging and conversational style read, so maybe I should go for this one first (though I've already started the title above here.)
Images:
'Christmas Reading List 2009' from cnelson's photostream
All other bookcovers are from Barnes & Noble