Dr. Mary Ann Bell Mary Woodard's post (from her Blog The Top Shelf-just got word today I had the wrong name–ooops so sorry!!) got me to remembering what I loved most about being an elementary librarian in the not too distant past. (And if I had not felt like the glorified babysitter and residential expert media person, and expected to do both all the time with no consideration for the demands of both, I might have stayed.) Holiday read-alouds were some of the most exciting times in the library. I could stir up a rapt audience of kids with holiday read-alouds.  I used personal money to buy my own set to read-aloud, as I felt too guilty hording the books from the shelves.  We made elaborate displays with the books too, and set them up the Monday we returned from Thanksgiving break.  I worked hard to make teachers NOT check out the holiday books either, as the kids ALWAYS asked for the books–especially whatever I read. Of course I made sure the library had its very own copy of whatever I used in a read aloud.  Teachers were allowed to have one at a time for an hour and a half.  It was done this way in the name of collegiality and sharing the Christmas cheer through literacy and literature. For this reason, many of the teachers would buy their own Christmas favorites for easy access and not having to wait for titles from the school collection. Note kids still had their full 2 weeks. Sad to report that because of the library being a reason teachers had planning, very few times did the books come back before their two weeks were up.
A Plan to Share–Christmas style
When I realized how many teachers had Christmas books and were often loaning them to their team, I decided as the lead reading advocate in the school, I needed to build on this idea of having a stash, but also expand the concept of sharing.  I went to my principal and suggested that either our Christmas get together or a faculty meeting during the three weeks before Christmas be focused on my idea.
The Concept
Each teacher was invited to bring a Christmas book (or books) they used as read-alouds to the meeting. They were asked to provide me with a title and author for the book or books they were bringing.  I created a printed out bibliography of the titles, as well as the name of the teacher bringing the book.  My assistant and I set up all the books on tables, and at the meeting (we had decided to use this for a faculty meeting) shared the purpose of the activity. Teachers were to spend the time browsing through the titles and talking about the books.
From this meeting my teachers:
learned of titles they may have not been familiar with
received the bibliography that included the name of the staff member who owned the title
were able to walk around and view the titles, flip through them, and talk to the owners about the books
arrange with each other to borrow the titles
discuss ways to use the books as more than a read aloud
share about other titles that were not represented at the meeting
More than Expected
Because I hadn't expected to learn of other titles not represented at our little Christmas read aloud meeting, I asked teachers to send me titles that they had talked about or learned of that were not at the meeting, and created a second bibliography for them to use too find those books.  I was also able to develop a list of wanted books for a future book order. My teachers amazed me, sharing so much more than a title and a quick summary. They shared curriculum tie-ins, which standards the books supplemented, and many activities that had spun out just from the story or read aloud.  The teachers enjoyed it so much in fact, they suggested it become an annual event.
Reflection today…
If I were to do it again, I would attempt it in a different way. I still think there is solid value in what we did, but I would create a wiki of the books, and invite teachers to add their titles along with a summary and any activities or tie-ins themselves.  I would also maybe set up a VoiceThread of the book covers, so volunteers (perhaps even students) could share about the book.  I would build on the wiki and the VoiceThread each year. And I would do the same for other major holidays that make classroom teachers want to have a stash of relevant read-alouds (like Halloween, Thanksgiving, Veteran's Day/Memorial Day, and other popular holiday themes). I would also suggest the event last 2.5 hours, as that is how long most stayed. Teachers could received recertification or staff development credits, as it was definitely a learning experience that could be applied directly to the classroom and benefit students immediately.
Maybe I will
This idea has gotten me so pumped, I'd like to set it up now, and invite my PLN (a global audience for sure) to join and add in titles.  But I'm not sure I have the time right now–though it IS an idea I'm bouncing around in my head. Yes, these are the rare times when I actually miss working in the elementary environment. I can't believe I actually made this confession.
Sharing my favorite Christmas titles and more….
Here are some of the titles that I REALLY liked to read aloud at Christmas.  Before I had a document camera, I would rig up my Sony mini-dv on a tripod to look down over my shoulder, and provide a "big screen" experience for the kids. One of the challenges of doing a read aloud is being able to adequately share the pictures from a picture book. (Another confession: the last time I rigged up the mini-dv camera, I leaned over to get my chosen read aloud, bringing the top of my head to the big screen in front of the kids. I had a student announce to the class,
"Look, Mrs. Nelson's hair is silver and gold!"
Yeah reality bites after 40, and kids have the most precious way of letting you know it.
Snowmen at Night/Snowmen at Christmas – Carolyn Buehner, Marl Buehner (ill.)
Polar Express – Chris Van Allsburg (BEFORE it hit theaters and the DVD market)

Best Christmas Pageant Ever – Barbara Robinson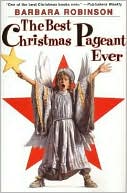 A Christmas Carol – Charles Dickens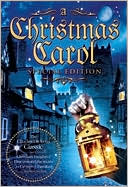 Auntie Clause and the sequals – Elise Primavera
The Jolly Christmas Postman – Allan Ahlburg, Joanna Ahlburg (ill.)

December – Eve Bunting
Year of the Perfect Christmas Tree – Gloria Houston
The Tale of the Three Trees – Angela Elwell Hunt
Amazing Christmas Extravaganza – David Shannon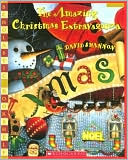 An Elf for Christmas – Michael Garland

Christmas in the Big House Christmas in the Quarters – Pat McKissick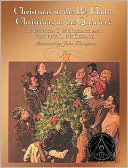 There is one more title I can't remember the name of, but maybe I'll have it soon. I requested the "SCASL listserv" to see if they could figure out the title. It was a cute book too! (Thanks to SCASL listserv member Peggy McQuade, The title has a name!)
Dear Santa Claus – Alan Durant
FlickrCC Image: 'Joyeux Noël! Merry Christmas!'
Book Covers compliments of Barnes & Noble